Events
3. Oct 2020
3. Oct 2020
Oct
3.
2020
London, UK
Chamber concert performance of Tristan und Isolde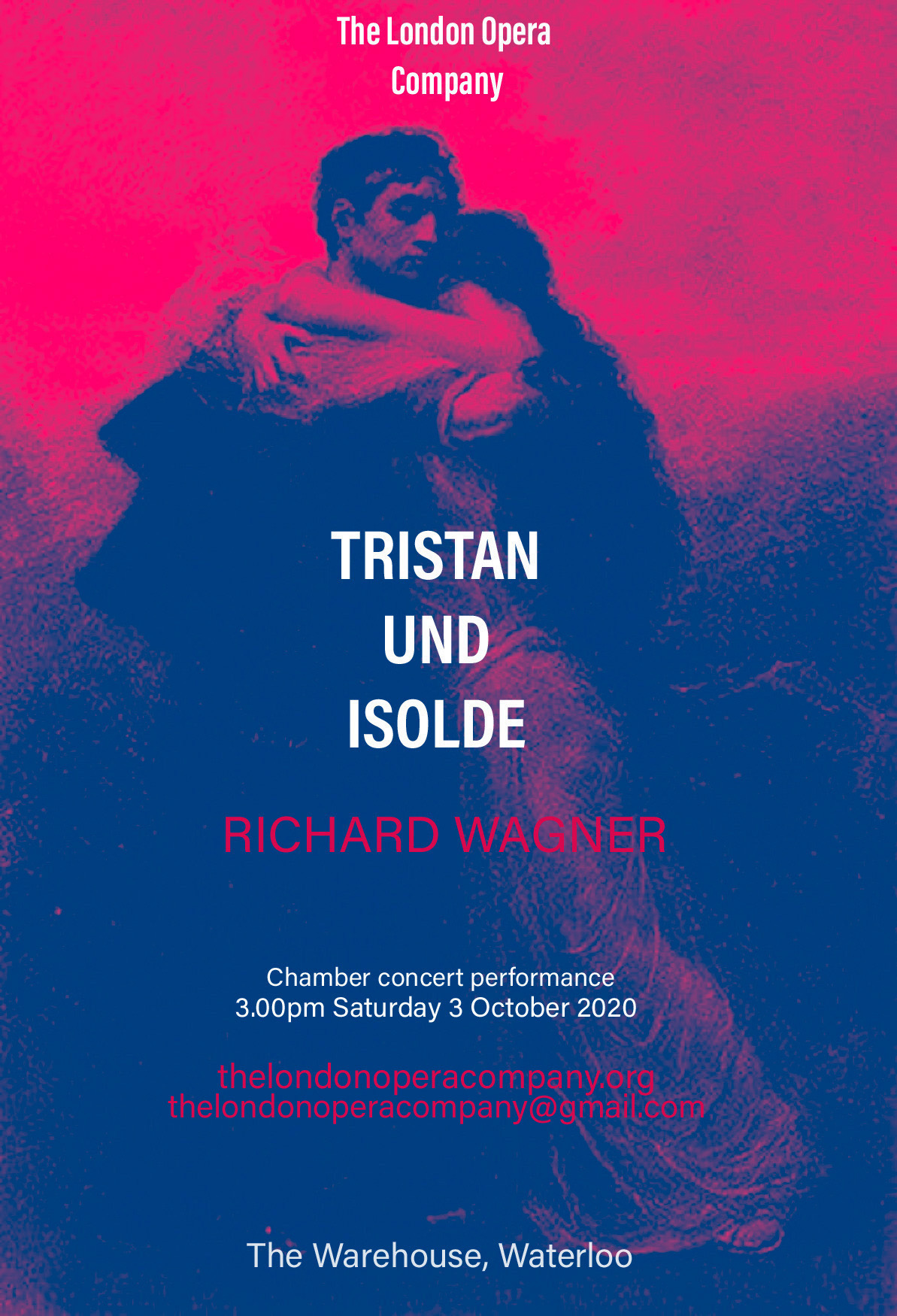 The London Opera Company would like to announce their chamber concert performance of Tristan und Isolde at the Warehouse, Waterloo. You will no doubt recognise the cast from Longborough, Covent Garden, Glyndebourne, and Grange Park.
Born out of the Covid-19 pandemic, The London Opera Company is a collective of established Wagnerian opera singers, all based in London who perform around the world. Each musician involved has lost an enormous amount of work due to the pandemic, and it is the hope that The LOC's inaugural performance of Tristan und Isolde can inspire further chamber performances.
Keeping with the guidelines for Covid-19 measures, the musicians will be spaced out as will the audience. We ask that the audience keeps a mask on during the performance. There will be two large intervals between acts wherein the venue will be ventilated; the venue has installed large air-conditioning units that constantly ventilate fresh air from the outside courtyad. The Warehouse is committed to keep its performers, staff, and audience within the guidelines, in order to keep everyone safe and for music to keep going.
Cast
Tristan - Brian Smith Walters
Isolde - Cara McHardy
Brangäne - Harriet Williams
Kurwenal - Louis Hurst
King Mark - Richard Wiegold
Young Sailor - Ben Thapa
Melot - Jonathan Cooke
Shepherd/Steersman - Bo Wang
Conductor - Michael Thrift
Piano - Jonathan Musgrave
Violin - James Widden
Cello - Alison Holford