Events
10. Jan 2021
10. Jan 2021
Jan
10.
2021
Online via Zoom
WS Scotland - 'Bowling on Rienzi'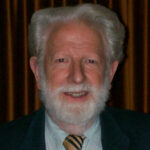 All talks begin at 18:30 and conclude at 20:30 with a short break halfway through
Paul Dawson-Bowling is the author of
The Wagner Experience and its Meaning to us
(2013). For some 30 years he was a principal reviewer for
Wagner News
and has published articles in the UK and America. During the talk, Paul will give details of various aspects of Wagner's first successful opera.
Paul's talk will be delivered online over Zoom, free to RWVI members and visitors. Start and end times for talks are published on the Wagner Society of Scotland website. To book a place in the talk, and to see future events run by the Society, please visit our website at
https://wagnerscotland.net/events/programme-autumn-2020-summer-2021/