Events
14. Mar 2021
14. Mar 2021
Mar
14.
2021
Online via Zoom
WS Scotland 'Liszt and Wagner: friends, relatives, influences'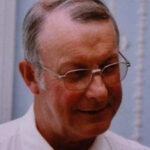 All talks begin at 18:30 and conclude at 20:30 with a short break halfway through
Kevin will explore the changing relationship between Liszt and Wagner, from Wagner's initial fawning approaches to the famous Liszt, through their years of deep friendship, their falling out when Wagner and Cosima got together, and their final reconciliation as Bayreuth took shape. Throughout, Kevin will look at musical influences passing backwards and forwards between the two. Kevin Stephen has had a portfolio career in music and opera, including stints as a publisher, author, critic, festival director, administrator, consultant, lecturer and tutor on the Rose Bruford opera degree course. He spends time as a pub pianist, a season at Butlins and many appearances live on the stage of the Royal Opera House.
Kevin's talk will be delivered online over Zoom, free to RWVI members and visitors. Start and end times for talks are published on the Wagner Society of Scotland website. To book a place in the talk, and to see future events run by the Society, please visit our website at
https://wagnerscotland.net/events/programme-autumn-2020-summer-2021/