Events
18. Apr 2021
18. Apr 2021
Apr
18.
2021
Online via Zoom
WS Scotland - 'Janne's Rhine Journey'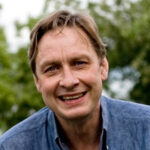 All talks begin at 18:30 and conclude at 20:30 with a short break halfway through
When Sibelius compared writing symphonies to following a river, was he remembering his own journey down the Rhine in 1894, just before his pilgrimage to Bayreuth? However much later commentators protested that the mature Sibelius was untouched by Wagner, the evidence is that the music left a profound and lasting impression. What Sibelius learned fromWagner – in style and in musical thinking – and how he transformed it into something utterly personal, is examined in this illustrated talk. Writer, broadcaster and composer Stephen Johnson is the author of books on Beethoven, Bruckner, Wagner and Mahler. For 14 years he presented BBC Radio 3's
Discovering Music
.
Stephen's talk will be delivered online over Zoom, free to RWVI members and visitors. Start and end times for talks are published on the Wagner Society of Scotland website. To book a place in the talk, and to see future events run by the Society, please visit our website at
https://wagnerscotland.net/events/programme-autumn-2020-summer-2021/