Events
15. May 2022
15. May 2022
May
15.
2022
Edinburgh Society of Musicians and/or Zoom
WS Scotland Double Bill: Katy Hamilton and Flora Wilson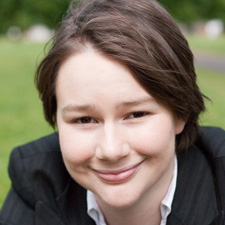 Katy Hamilton: 'Wagnerism, "Smetana-ism", and cosmopolitan Bohemians'
In 1868, Bed?ich Smetana's third opera Dalibor was criticised for being 'too Wagnerian'. But this was a strange criticism to level at a time when many Czech composers felt that Wagner provided a useful model for advancing the cause of nationalist opera in Bohemia. We explore this curious rift in Czech musical thinking, and the roles that Smetana and Dvo?ák came to play in the debates of the day.
Dr. Katy Hamilton is one of the UK's most sought-after speakers on music, providing talks for a host of organisations including the Southbank Centre, BBC Proms, Ryedale Festival and Oxford Lieder Festival. In addition, she regularly writes programme notes for the Salzburg Festival, Wigmore Hall and Philharmonia Orchestra, and is a frequent contributor to BBC Radio 3. Katy is an editor of the books Brahms in Context (2019) and Brahms in the Home and the Concert Hall (2014) and has also published widely on the music of the nineteenth and early twentieth centuries. She has taught at the Royal College of Music, the University of Nottingham, Middlesex University and City Lit. You can find out more about her work at
http://www.katyhamilton.co.uk/.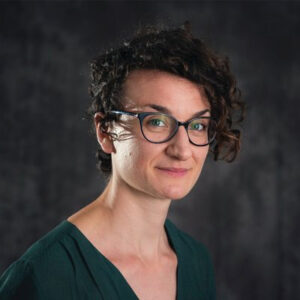 Flora Willson: 'Vaterländisch Bel Canto or Bayreuth bark? Wagner and Italian Opera'.
'Since the mid-19th century, singers, critics and scholars have placed Wagner and his Italian contemporaries at opposite poles of the operatic spectrum. This talk investigates both Wagner's own mixed views of Italian opera and the surprising importance of bel canto singing to Wagnerian performance in the late 19th century.'
Dr. Flora Willson is a Lecturer in Music at King's College London. Her teaching and research focus on 19th-century music (particularly opera) and its relationship to urban culture, and she is currently finishing an academic book about operatic culture in 1890s London, Paris and New York. She also writes about music for The Guardian and Operamagazine, provides programme notes and talks for institutions including English National Opera, Glyndebourne and Royal Opera House, and is a regular contributor to BBC Radio 3 broadcasts.
All meetings run 6:30pm to 8:30pm with a short break halfway through. To book, please visit our website Events page:
https://wagnerscotland.net/events/programme-autumn-2021-summer-2022/