Events
4. Aug 2021
6. Oct 2021
2021
Zoom Webinar
Tristan und Isolde online 10 week course
For information on Wagner Society of Scotland courses, please visit our Courses page on our website at:
https://wagnerscotland.net/courses/
Members will have noted in our most recent Newsletter, that in the absence of our regular Gartmore course,
BBC presenter David Nice has undertaken to present an online Opera in Depth course examining Tristan und Isolde
. David is well known to us, having presented previously at Gartmore.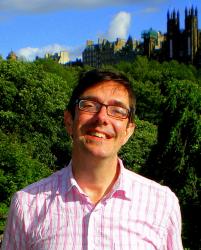 David writes, "Join us for the most intense and sustained love story in the history of opera – indeed, arguably, in any sphere. After an introductory session for context, we'll be following the course of the drama with excerpts from a wide range of recorded performances, both on CD, DVD and YouTube. I'm also hoping we will be able to welcome special guests as we have before – Graham Clark and Sir John Tomlinson for Siegfried and JT also for Götterdämmerung, where he was followed by Susan Bullock, Dame Anne Evans, Richard Jones and Jay Hunter Morris. That's the beauty of Zoom!"
The Zoom course, delivered under the auspices of the Wagner Society of Scotland, will begin on Wednesday 4 August 2021 and will run for 10 weeks. Sessions last from 2:30pm to 4:30pm, and come highly recommended by previous course participants.
Payment of the one-off £100 course fee (per device, not per person) should be arranged directly with David via his email at
david.nice@usa.net
If you have any difficulties, please email
chair@wagnerscotland.net
or give me a call on 07857602004.
With very best wishes
Derek Williams
Chair
Wagner Society of Scotland