Events
13. Feb 2022
13. Feb 2022
Feb
13.
2022
Edinburgh Society of Musicians and/or Zoom
WS Scotland 'Wagner Die Meistersinger: Renunciation of Self and the World'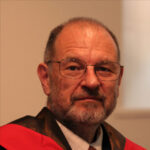 John Willmett
Wagner's Die Meistersinger: the Renunciation of Self and the World mythicized in the symbols of the world of the medieval guilds and articulated in the Romantic understanding of the musical language of J. S. Bach.
John Willmett, born in Dunfermline, was educated at Truro School and Bristol University. After a career as a teacher of music in schools, latterly at Daniel Stewart?s and Melville College, he studied at Edinburgh University, gaining degrees in German, European History, Organology, Divinity, and has doctorates in Music and Religious Studies. John, one-time president of the Edinburgh Society of Musicians, is now organist at Bearsden Cross Church in Glasgow, gives piano recitals and is writing a book on C. G. Jung?s pupi l, Scottish analytical psychologist Maurice Nicoll.
All meetings run 6:30pm to 8:30pm with a short break halfway through. To book, please visit our website Events page: https://
wagnerscotland.net/events/programme-autumn-2021-summer-2022/
Benutzername: Derek Williams, Wagner Society of Scotland
E-Mail-Adresse:
chair@wagnerscotland.net