News
20.10.2020
The 8th Sofia Wagner Festival returns in November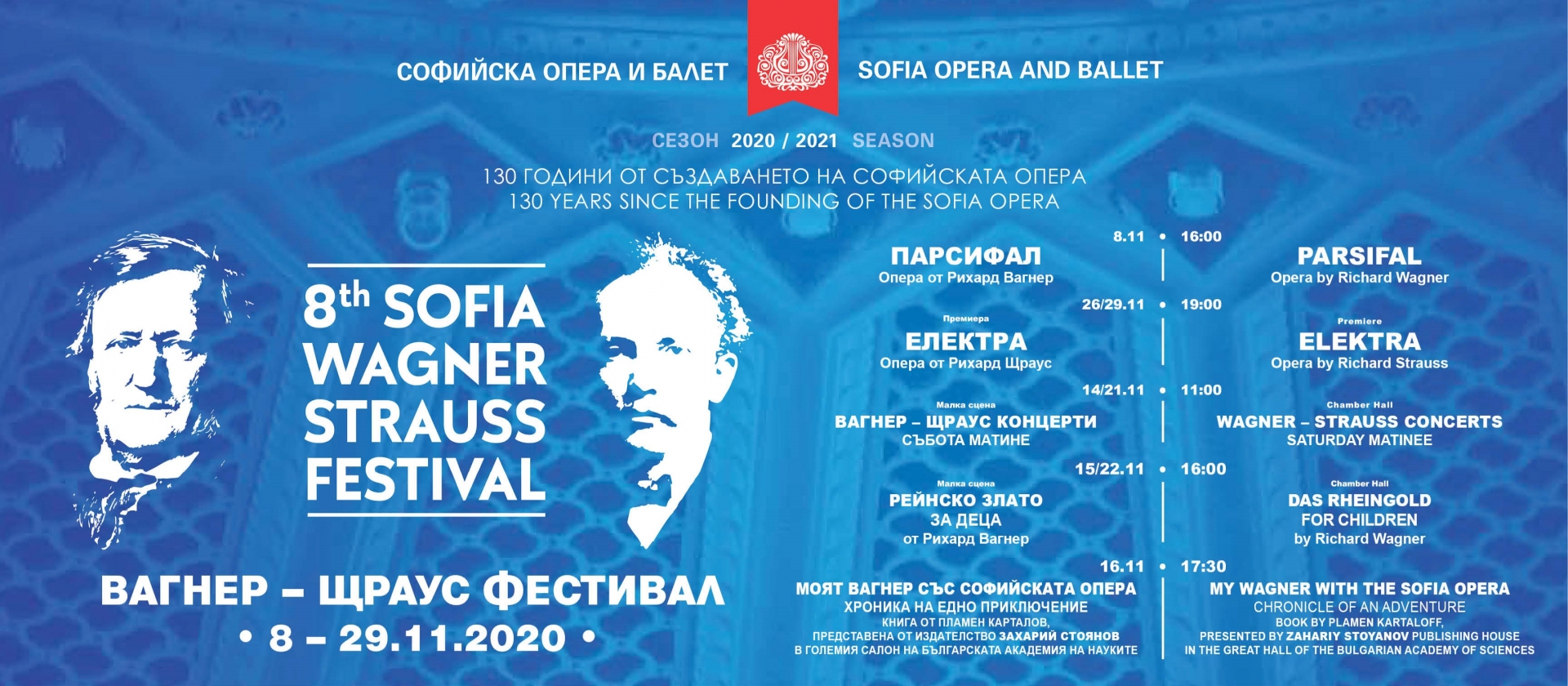 The Sofia National Opera and Ballet (Bulgaria) presents their traditional Wagner festival which is taking place for the 8th time this season, with a special twist!
It will be a Wagner - Strauss festival this year.
It is a Jubilee Season - 130 years of the opera tradition in Bulgaria!
The Sofia National Opera and Ballet has a tradition to include every year Richard Wagner's performances in the theatre calendar. In previous years they have presented the Ring cycle, as well as Tristan und Isolde and Parsifal.
The General Manager of the theatre, Mr. Plamen Kartaloff, is also the stage director of all the Wagner performances of the Sofia Opera. He has developed a very interesting performance – Wagner in the Magura Cave which takes place during the summer festival Opera of the Peaks – Belogradchik Rocks. This performance is quite special because instead of using the traditional opera hall it is played in a real cave. The interest of the audience for it is huge and the tickets are sold out very fast.
At the same time, there are various activities to educate the young audience about Richard Wagner's opera legacy. They started an initiative called "Wagner for students" which includes lectures, films, preview of singers. With it the attention of young people is captured and then they are interested in coming to the performances.
This season the Opera is planning the 8th Wagner-Strauss festival with "Parsifal" by Wagner on 8.11.2020 at 16:00 and the premiere "Elektra" by Strauss on 26/29.11.2020 at 19:00.
There will be an adaptation for children of "Das Rheingold" aiming to introduce the younger audiences to the genius of Wagner - 15th and 22nd of November.
There will be Wagner - Strauss Saturday matinee concerts on the 14th and the 21st of November - 11:00.