News
21.09.2021
News of a couple of new Wagner publications in English
WSNSW — READING
New (ish) books:
Disturbing the Universe: Wagner's Musikdrama by David Vernon - published 16 September 2021
https://
www.amazon.com/David-Vernon/e/B09CVBTVFX
Paperback: $27.02, Kindle: $9.99 ($ Australian)
https://
www.booktopia.com.au/disturbing-the-universe-david-vernon/ebook/9781527299238.html
Ebook $17.81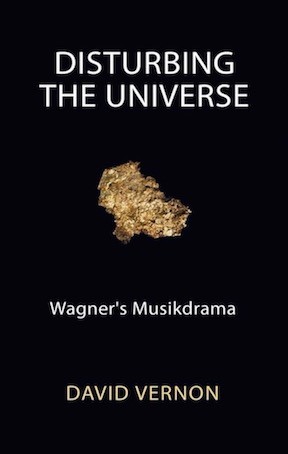 (Check your local Amazon for availability in other English speaking countries)
What is it that makes Wagner's art so endlessly powerful? So influential, seductive and repellent? So simultaneously creative and destructive? And why does it continue to shock, thrill and disturb all those who encounter it?
In Disturbing the Universe, David Vernon probes – in his incisive, provocative style – each of Wagner's mature works individually, from Der fliegende Holländer to Parsifal. He unpacks and interrogates the exquisite networks Wagner created through the radical development of opera into musikdrama.
Written in spirited and enticing prose, this book will appeal to Wagner addicts and connoisseurs as well as to novices and sceptics. It invites us all to look anew at a timeless and controversial art.
The Wound That Will Never Heal by Paul Brian Heise
www.wagnerheim.com
On 9 January 2021, Academica Press published Paul Heise's allegorical interpretation of Richard Wagner's The Ring of the Nibelung entitled The Wound That Will Never Heal. This is the product of a half century's study that demonstrates the allegorical coherence of Wagner's Ring. His book's introduction was written by the late Roger Scruton (The Ring of Truth, 2016).
This book is now available in hardback from Amazon. You can purchase the book directly from Amazon here (£99.50) Or,
drop Paul an email here
and he'll send you a discount code that can be redeemed directly with the publisher, Academica Press.